Package Rates
Get your tickets for The Flyer online and save time! PLUS: Save up to $20 per person when you bundle with a special package offer! Not sure where to start? Then check out our popular 7D Theater, or learn more about our new challenging escape rooms! Regardless, no matter what attraction you enjoy at The Flyer Thrill Zone, you are in for the MOST fun on PIER 39!
A world of excitement for kids too!
At Flyer Thrill Zone, we believe in creating unforgettable experiences for the whole family. That's why we have attractions that are perfect for kids too! From Rush VR to the Laser Maze Challenge, we offer thrilling adventures that are designed with younger ones in mind.
Package A
Flyer Theater
7D Ride Experience
Package B
Flyer Theater
7D Ride Experience
RUSH Virtual Reality
Laser Maze Challenge
Package C
Flyer Theater
7D Ride Experience
Mobster Hideout (Escape Room)
Package D
Flyer Theater
7D Ride Experience
Escape The Rock (Escape Room)
Package E
Flyer Theater
7D Ride Experience
RUSH Virtual Reality
Laser Maze Challenge
Mobster Hideout (Escape Room)
Package F
Flyer Theater
7D Ride Experience
RUSH Virtual Reality
Laser Maze Challenge
Escape The Rock (Escape Room)
Package G
Flyer Theater
7D Ride Experience
Laser Maze Challenge
Package H
7D Ride Experience
Laser Maze Challenge
Individual Attraction Rates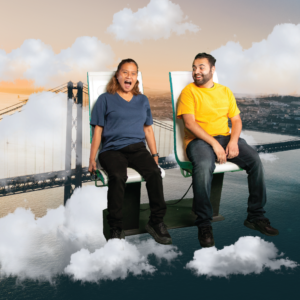 Flyer Theater
Soar in a Giant Theater
Re-Ride for $7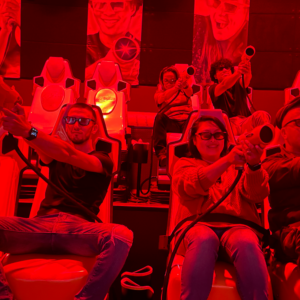 7D Ride Experience
Roller Coaster + Blasting Challenge
Re-Ride for $7